page_title
lead
description
Wersje językowe:

Język polski

Język angielski

Język niemiecki
Audioprzewodnik i użyte technologie:
Aplikacja na system Android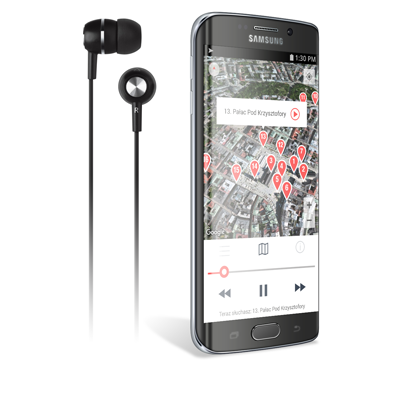 Zwiedzający do odsłuchiwania nagrań używa własnego urządzenia. Udostępniamy darmową apkikację mobilną na system Android.
Zwiedzający wybiera nagrania z listy, przy pomocy klawiatury numerycznej lub z mapki.

The audio guide uses radio waves to identify the visitor's location and automatically start the correct recording.

Tapping the RFID symbol on the device to an RFID card automatically launches the relevant recording.
Recordings can be started by using the keypad.
Gdzie wypożyczyć:
rental_name
address
postal city
woj. region

53.218505, 15.762919
Strona WWW obieku: link