Katedra Królewska na Wawelu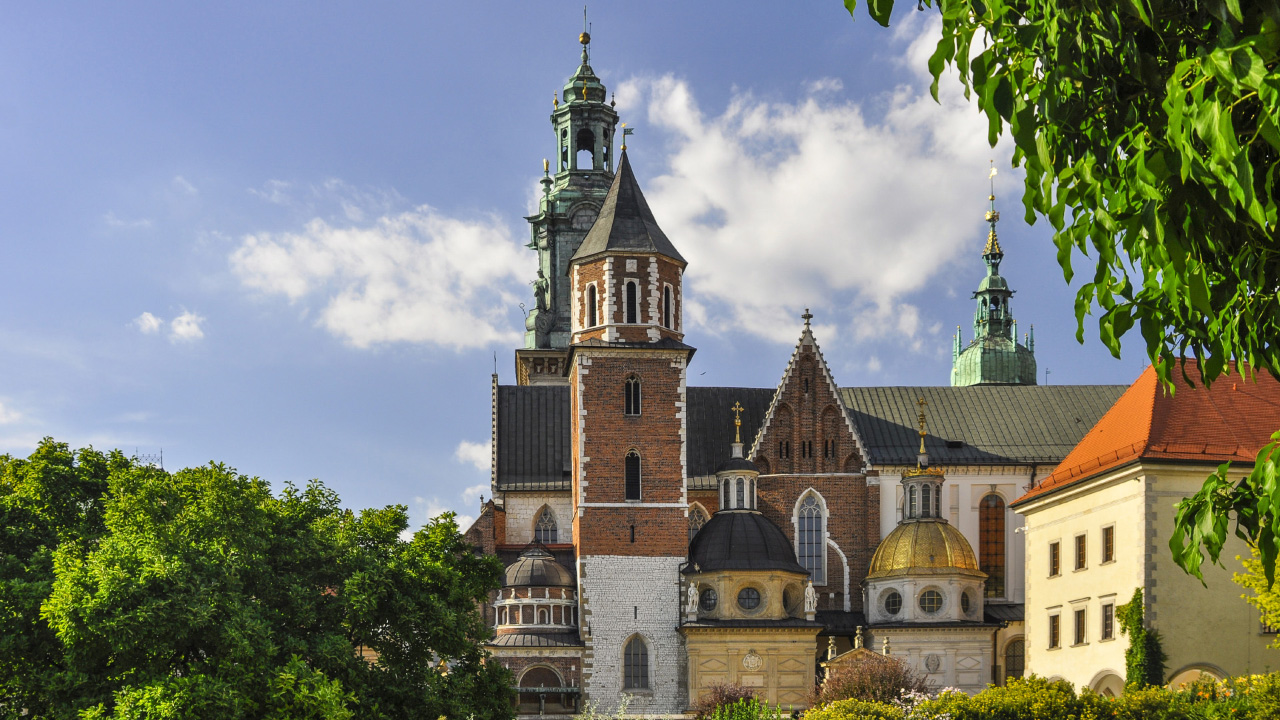 Kościół świętych, królów i bohaterów
Zwiedzanie katedry na Wawelu to wielkie przeżycie – świątynia jest wszak pamiątką świetności dawnej Polski. Wspólnie poznajemy religijne skarby, jak chociażby relikwiarz św. Stanisława czy krzyż świętej królowej Jadwigi, stajemy w miejscu koronacji polskich królów, oglądamy ich wspaniałe nagrobki.
Razem wspinamy się też na kościelną wieżę, aby dotknąć najsłynniejszego polskiego dzwonu - pięćsetletniego "Zygmunta" i podziwiać panoramę Krakowa.
Na koniec schodzimy do podziemi, gdzie w kryptach pochowano polskich władców, bohaterów i wieszczów narodowych.
Audioprzewodnik po katedrze wawelskiej dostępny jest w 10 wersjach językowych.
Przykładowe nagrania:
Wersje językowe:

Język polski

Język angielski

Język niemiecki

Język francuski

Język czeski

Język słowacki

Język rosyjski

Język hiszpański

Język włoski

Język węgierski
Audioprzewodnik i użyte technologie:

The device uses radio waves to identify the visitor's location and automatically start the correct recording. The radio triggering function operates in indoor and outdoor spaces.

The audio guide can synchronise with on-site multimedia installations. This means that visitors will always hear the soundtrack in the appropriate language.
O obiekcie:
Katedra Królewska na Wawelu
Wawel 3
Kraków
woj. Małopolskie

50.054250, 19.935510